MONDAY TO FRIDAY: 07.30 – 17.30
SATURDAY & SUNDAY – CLOSED
25 Albyn Lane
Aberdeen
AB10 6XF

01224 581164
enquiries@albyngarage.co.uk
You'll be in safe hands at one of Aberdeen's longest established garages.
At Albyn Garage, we have a team of friendly, experienced staff and we always do our best to help. We MOT, Service and Repair all makes and models of cars and light commercial vehicles. We are conveniently located in the West End of Aberdeen – Right in the Heart of the City Centre. What's more, you can benefit from our timely opening hours – 7.30 am – 5:30 pm, allowing you to drop off your vehicle before work. There has been a garage established on this site since 1937 and our team members have many years of expertise, so your car will be in good hands!
"Great bunch of guys, great service and great price, would highly recommend them"

"Simon has been repairing my poor Polo for years. Honest, reliable and fast turn around especially for any emergency repairs. I highly recommend!"

Great service. Helpful with straightforward advice on what work needs done.

From booking my car in to collecting it, great service. Answered my queries professionally and politely. These guys know their way around a motor. Will definitely feel comfortable using them again and again !!

Staff professional and friendly., prices fair (and mostly cheaper than the high street) and advice sound. Can't rate them high enough.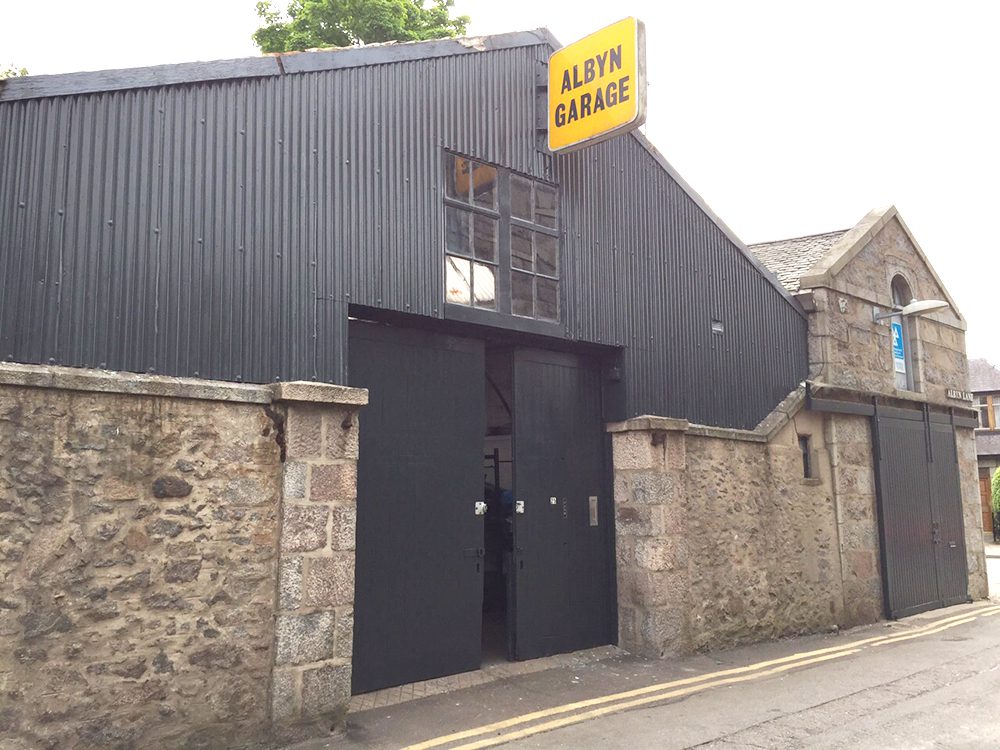 

  MOT


  Servicing


  Tyres


Brakes


Exhaust


Timing Belts


  Clutches


  Diagnostics


  Repairs


  Air – Conditioning


  4 – Wheel Alignment
GENERAL

Hourly Labour Rate

£55 + VAT

MOT Test

£54.85

Oil Service

From


£84.45 + VAT

Minor Service

From


£175 + VAT

Full Service (Diesel)

From


£275 + VAT

Full Service (Petrol)

From


£295 + VAT

TYRE FITTING

Per Tyre (Valve & Balance Inc.)

£20 + VAT
AIR CONDITIONING SERVICE

With steriliser included

£60+ VAT

If gas & oil required

additional


6p + VAT per gram

approx £20+VAT


WINTER ITEMS

Winter Health Check

£27.50 + VAT

De-Icer and Scraper Set

£3.00 + VAT

5 Litres Screen Wash

£4.15 + VAT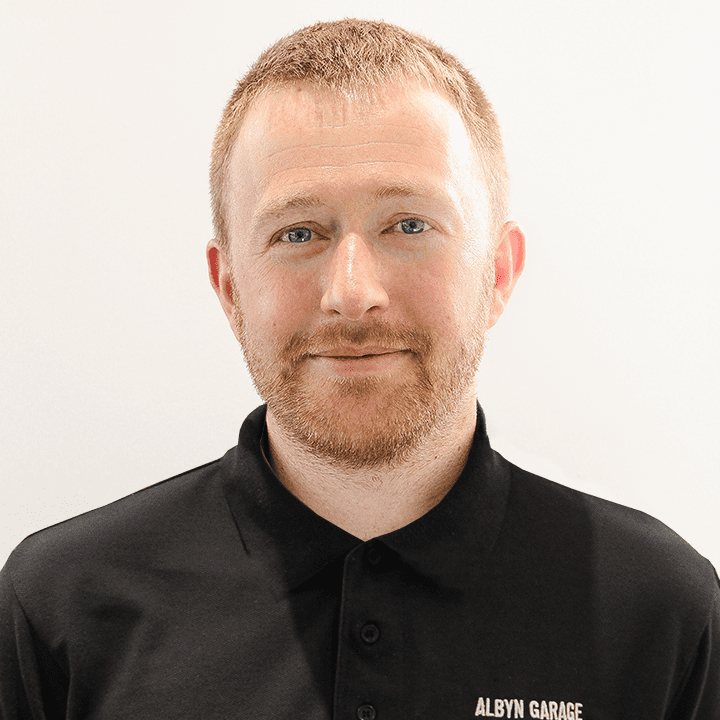 Simon Hay
Managing Director
My love of working with vehicles started when I was young and used to work on old tractor and machinery at my grandfather's farm. As soon as I could, I got myself an apprenticeship and I served my time and some with Specialist Cars Volkswagen. After a short spell in the Oil Industry, I started working for myself and set up Simon Hay Service & Repair. I started slowly and learnt lots as I went. After 2 years the opportunity arose for me to take over Albyn Garage I Leapt at the chance!! After LOTS of hard work, the doors finally opened 1st July 2012. And we have been going from strength to strength ever since. I take huge pride in my garage, and the workmanship carried out here. Thank you for choosing Albyn Garage!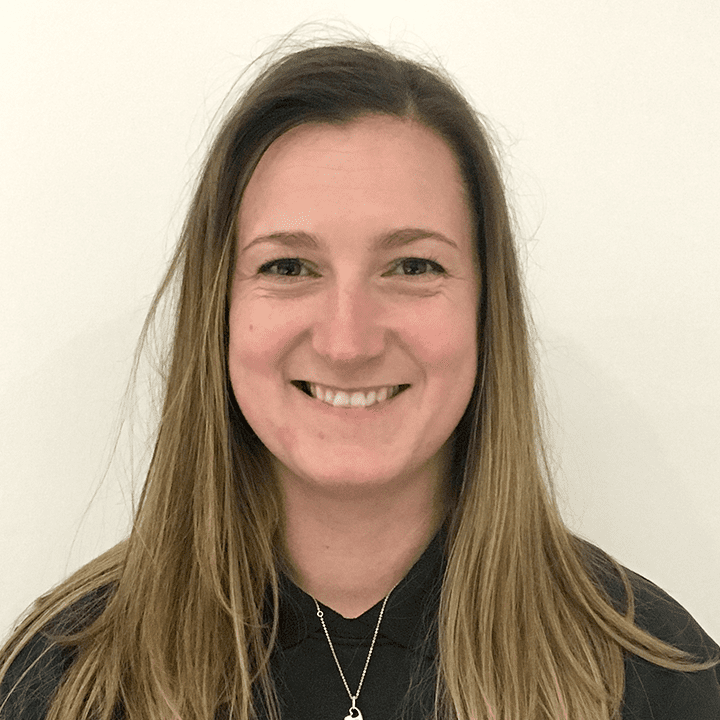 Hollie Vase
Office Manager
I started working part time at Albyn Garage a few years ago, and over the years with the increased work load I am now a full time member of staff. Over my time here at Albyn Garage I have been slowly building up my knowledge on cars, the various types of servicing and MOT's. With this ever increasing knowledge and my previous experience in customer service I thoroughly enjoy helping each and every one of our customers to the best of my abilities. We are extremely fortunate to have such a great clientele base, whom I am happy to go out of my way to help. An additional bonus is that quite a number of our customers are wonderful bakers, whose fine treats keep us going through our gruelling work schedule!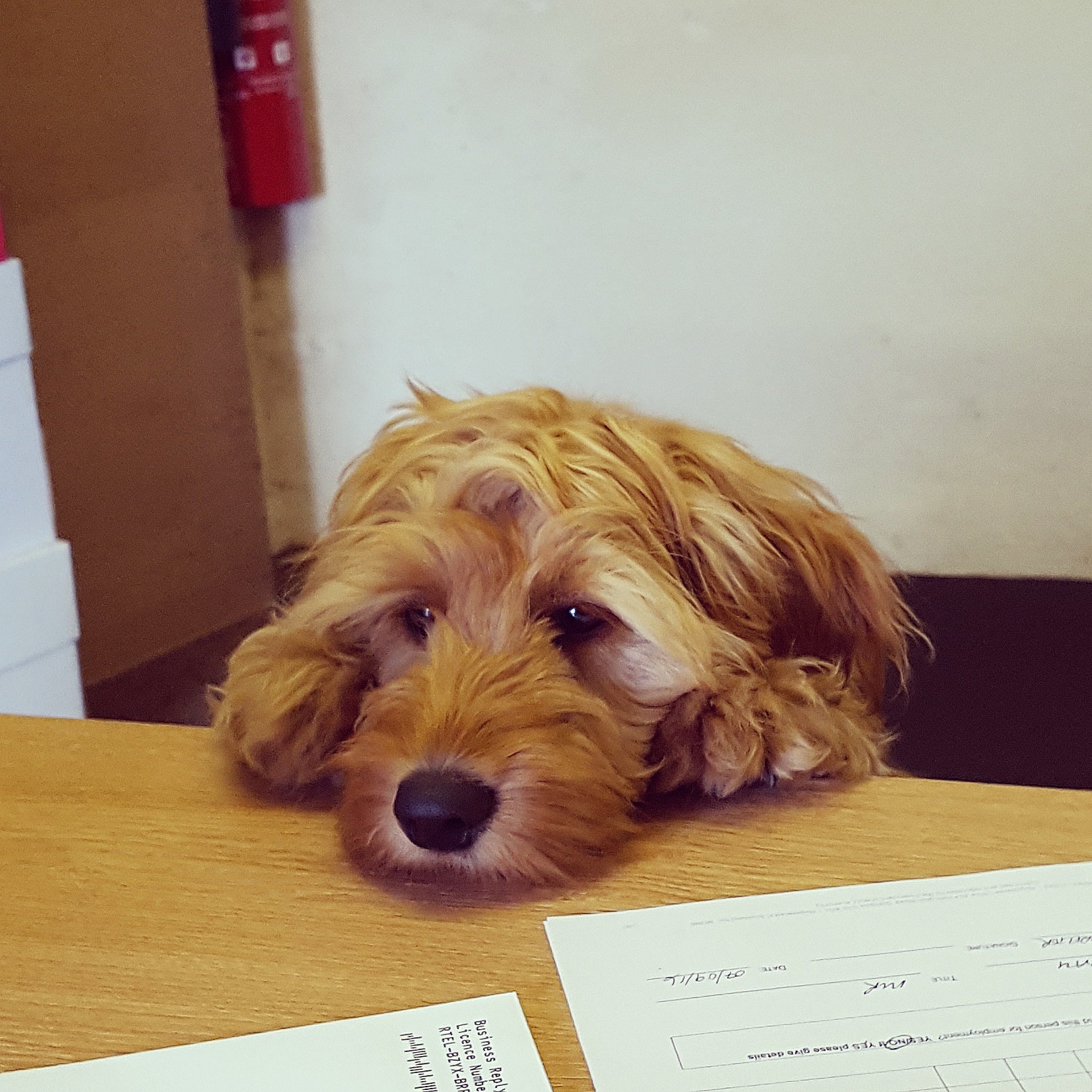 Evie
Office Dog
Who's a good girl? She is. She is also a Part-Timer! When Evie is at the garage she can usually be found sleeping under one of the desks! However, when she's not sleeping you will find her with her nose popped over the desk welcoming each customer, she is a very friendly pooch! If there are no customers to say hello to, Evie is happy to sit at the office door and keep a watchful eye over each of the mechanics. She is also excellent at providing a warm blanket whilst curled up in your lap, and retrieving dropped car parts from under the benches. If you can't find her in the office she will more than likely be in the bothy waiting for food to be 'accidentally' dropped 😉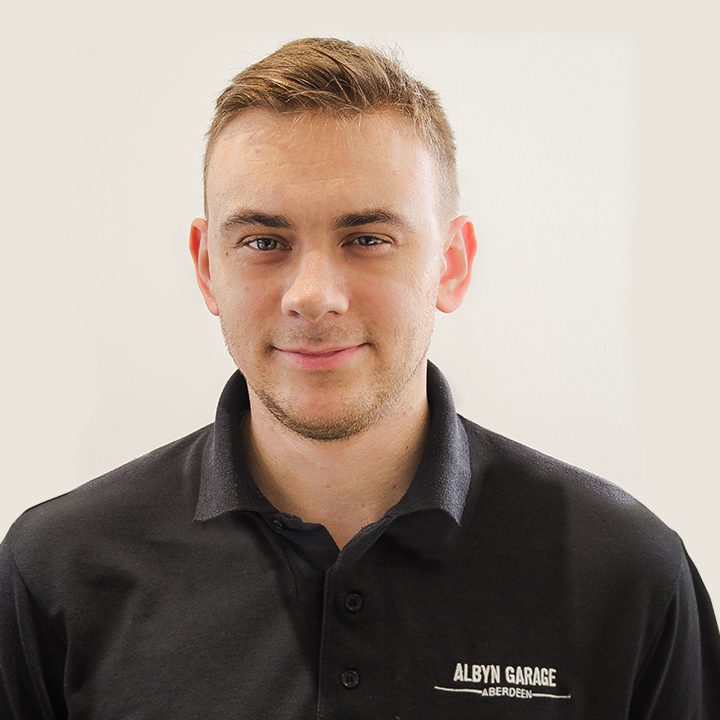 Borys Oldak
Mechanic
From a young age I enjoyed working on various vehicles and attended a mechanical and electronic college for several years, whilst gaining valuable work experience in a local garage. When I moved to the UK I spent over 3 years working as a light duties mechanic for Leiths before joining the team at Albyn Garage in Oct 2014. I thoroughly enjoy the challenging environment here, from doing regular services to more complicated diagnostics and replacing gearboxes and working on engines! I also enjoy the variety of vehicle's we get in, from fiestas to DB9's and some gorgeous older cars! I also enjoy mentoring our apprentice and the various teenagers that we get for work experience, it shows how well we all work as a team.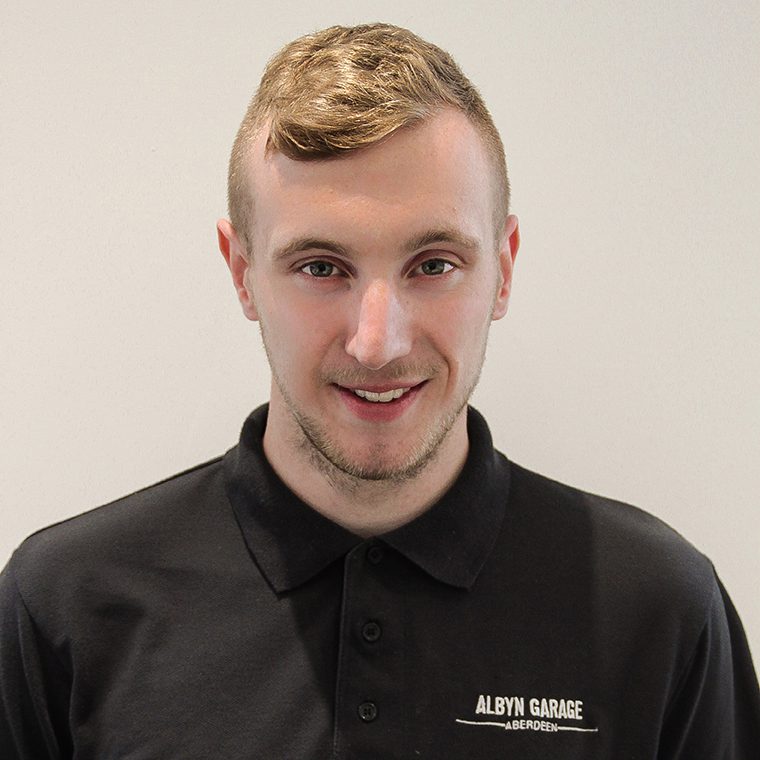 Simon Watson
Apprentice
I started my apprenticeship at Albyn Garage Aberdeen Ltd in 2013. My apprenticeship included day release to college once a week, for the first three year. I am now in my final year, and very close to becoming a fully-fledged mechanic! I had always wanted to be a mechanic but just never had the opportunity to work on cars before I started at Albyn Garage, so to begin with I took some time to find my feet. However, once I had been given some time to learn, and much needed experience I have shown myself to be a very worthy mechanic and integral part of the team here. I still have some learning to do, but thanks to the team here I am guided well and enjoy a good challenge.