MONDAY TO FRIDAY: 07.30 – 17.30
SATURDAY & SUNDAY – CLOSED
25 Albyn Lane
Aberdeen
AB10 6XF

01224 581164
24/7 Recovery  – 01224 608582
enquiries@albyngarage.co.uk
You'll be in safe hands at one of Aberdeen's longest established garages.
At Albyn Garage, we have a team of friendly, experienced staff and we always do our best to help. We MOT, Service and Repair all makes and models of cars and light commercial vehicles. We are conveniently located in the West End of Aberdeen – Right in the Heart of the City Centre. What's more, you can benefit from our timely opening hours – 7.30 am – 5:30 pm, allowing you to drop off your vehicle before work. There has been a garage established on this site since 1937 and our team members have many years of expertise, so your car will be in good hands!
"Great service. Dropped of car Saturday morning and picked it up that day. Everything done to a great standard and half the price of the big dealer. Will be using for all servicing and MOT now."

"From start to finish the service was excellent. My car broke down miles from home, a quick call to the garage and a recovery truck was dispatched. By close of play the same day I was back on the road. Everyone at the garage was friendly and professional. Top class service with a personal touch."

"Great service once again from the guys at Albyn Garage, I don't and wouldn't go anywhere else. Always accommodating, ever friendly and extremely helpful and trustworthy."

"I have brought my cars to Albyn Garage for the last few years for servicing, MOT and repairs and always get excellent service from the team. They have always been very flexible and accommodating, and got me out of a hole when I was seriously let down by the local main dealers. I know I can trust them not to extend the job with unnecessary parts & labour. Thoroughly recommended."

"Really helpful staff, all very knowledgeable and honest. Can't recommend highly enough. And they have a garage dog, always a bonus in my eyes!"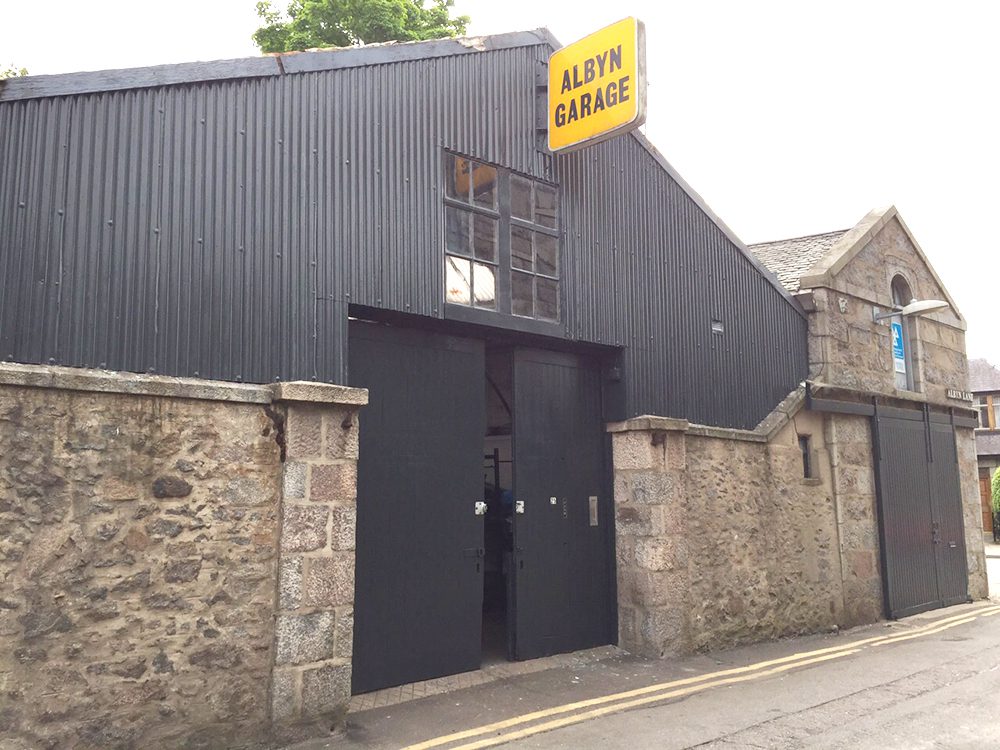 

  MOT


  Servicing


  Tyres


Brakes


Exhaust


Timing Belts


  Clutches


  Diagnostics


  Repairs


  Air – Conditioning


  24/7 Recovery
GENERAL – VAT INCLUSIVE

Hourly Labour Rate

£84 

MOT Test

£54.85

Oil Service

From


£145 

Minor Service

From


£270

Full Service (Diesel)

From


£370

Full Service (Petrol)

From


£390

TYRE FITTING – VAT INCLUSIVE

Per Tyre (Valve & Balance Inc.)

£30
AIR CONDITIONING SERVICE – VAT INCLUSIVE 

With steriliser included

£84

If gas & oil required

additional


16p per gram

WINTER ITEMS – VAT INCLUSIVE

Winter Health Check

£42

De-Icer and Scraper Set

£3.60

5 Litres Screen Wash

£5.00
Simon Hay
Managing Director
My love of working with vehicles started when I was young and used to work on old tractor and machinery at my grandfather's farm. As soon as I could, I got myself an apprenticeship and I served my time and some with Specialist Cars Volkswagen. After a short spell in the Oil Industry, I started working for myself and set up Simon Hay Service & Repair. I started slowly and learnt lots as I went. After 2 years the opportunity arose for me to take over Albyn Garage I Leapt at the chance!! After LOTS of hard work, the doors finally opened 1
st
July 2012. And we have been going from strength to strength ever since. I take huge pride in my garage, and the workmanship carried out here. Thank you for choosing Albyn Garage!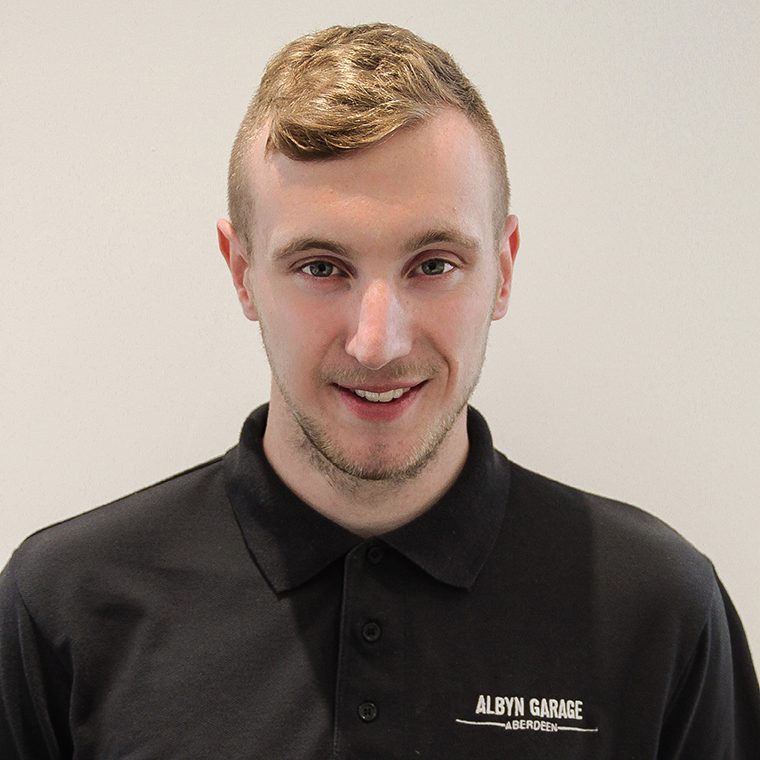 Simon Watson
Mechanic & MOT Tester
I started my apprenticeship at Albyn Garage Aberdeen Ltd in 2013. My apprenticeship included day release to college once a week, for the first three years. I am now a fully-fledged mechanic and MOT Tester! I had always wanted to be a mechanic but just never had the opportunity to work on cars before I started at Albyn Garage, so to begin with I took some time to find my feet. However, once I had been given some time to learn, and much needed experience I have shown myself to be a very worthy mechanic and integral part of the team here. No two days are the same here, allowing me to continue developing my skills, but thanks to the team here I am guided well and enjoy a good challenge.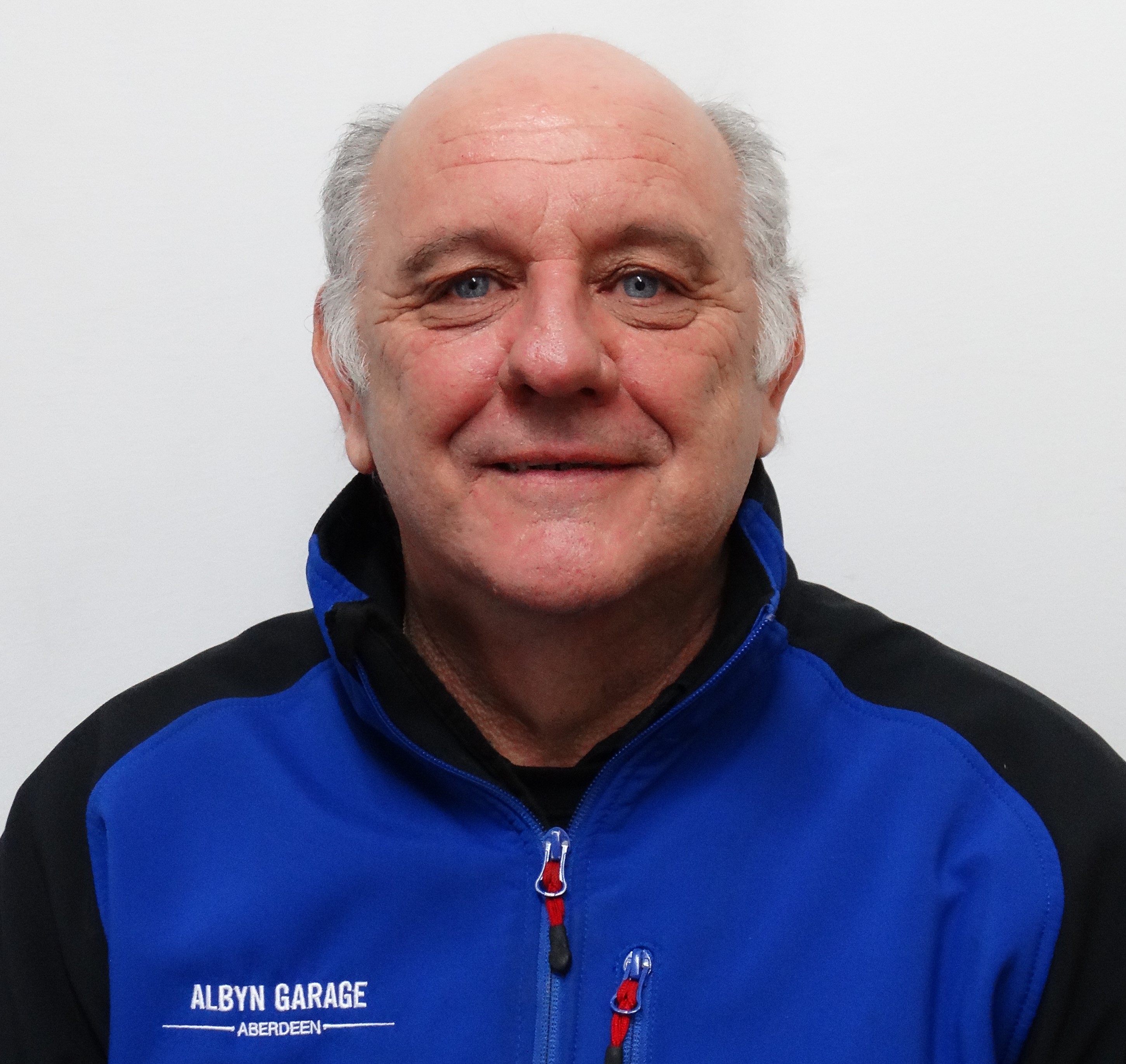 Rob Smith
Service Manager
Rob started his career at the Toyota dealership in Aberdeen back in 1975. After serving his time he moved to various garages within Aberdeen, gaining a wealth of knowledge. Rob has a vast experience in all things motor trade, he has been a mechanic, workshop foreman, MOT tester & controller. This vast knowledge aids Rob to deliver great customer service as Service Manager here at Albyn Garage. Rob takes great pride in his work, going above and beyond when possible but always providing customers with a 5 star service. He is always happy to offer advice if that is all that is needed, or get your vehicle booked in for a check as soon as he can!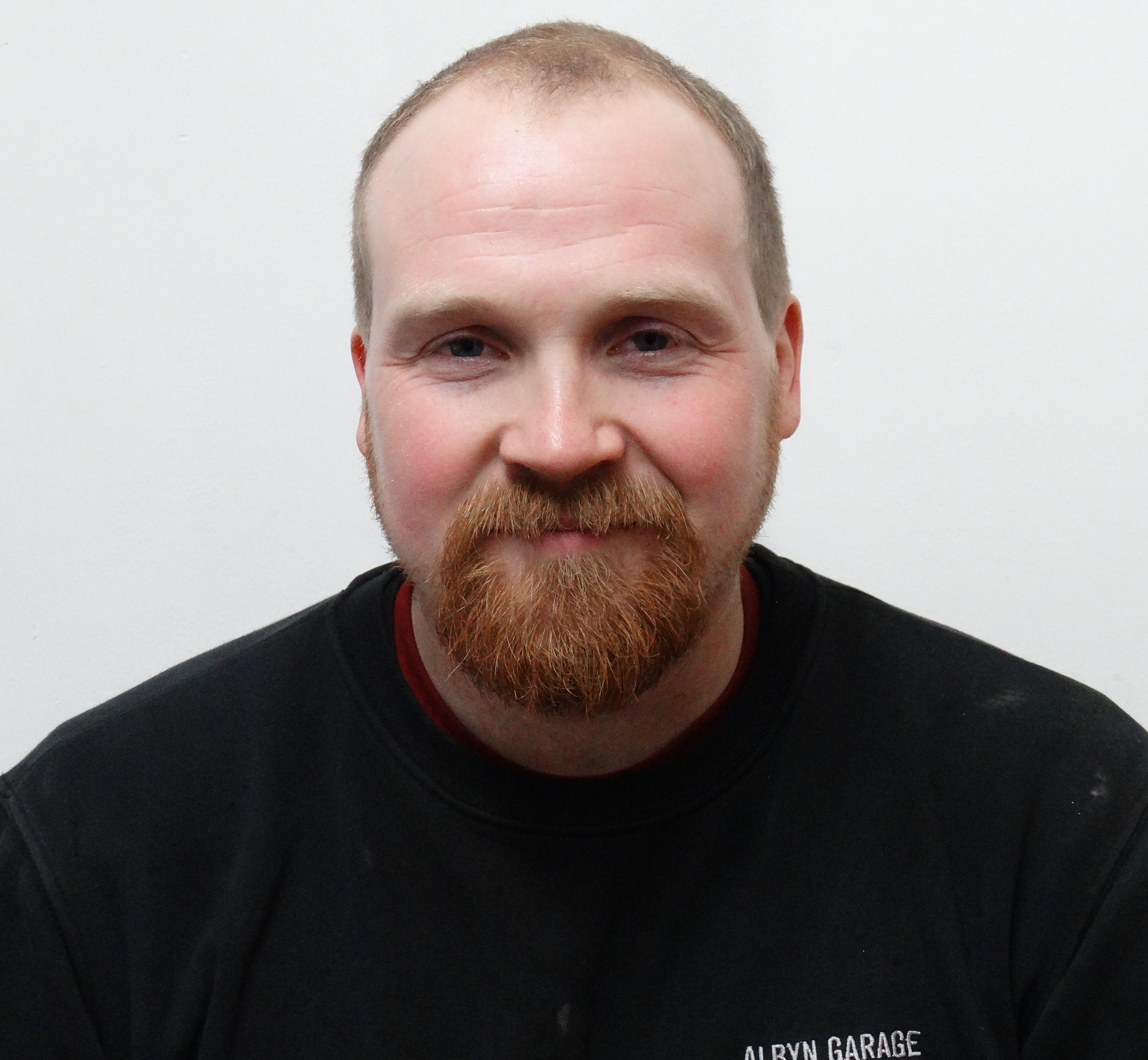 Sam Gordon
Mechanic & MOT Tester
I served my time at Car Clinic, and had a small spell offshore before starting at Albyn Garage in 2019. I've enjoyed my time at Albyn garage as I have learnt so much, and find the environment that Simon has created as a challenging one which constantly challenges me and helps me to become a better MOT tester and mechanic. It's also nice to help train the young apprentices, and see them growing during their time here. The team here is very cohesive, and we all work very well together. Extra bonuses of working at Albyn Garage, boss getting our Fat Friday's, plus all the goodies and scrumptious cakes our lovely and generous customers take in. I always make sure none of it goes to waste 😉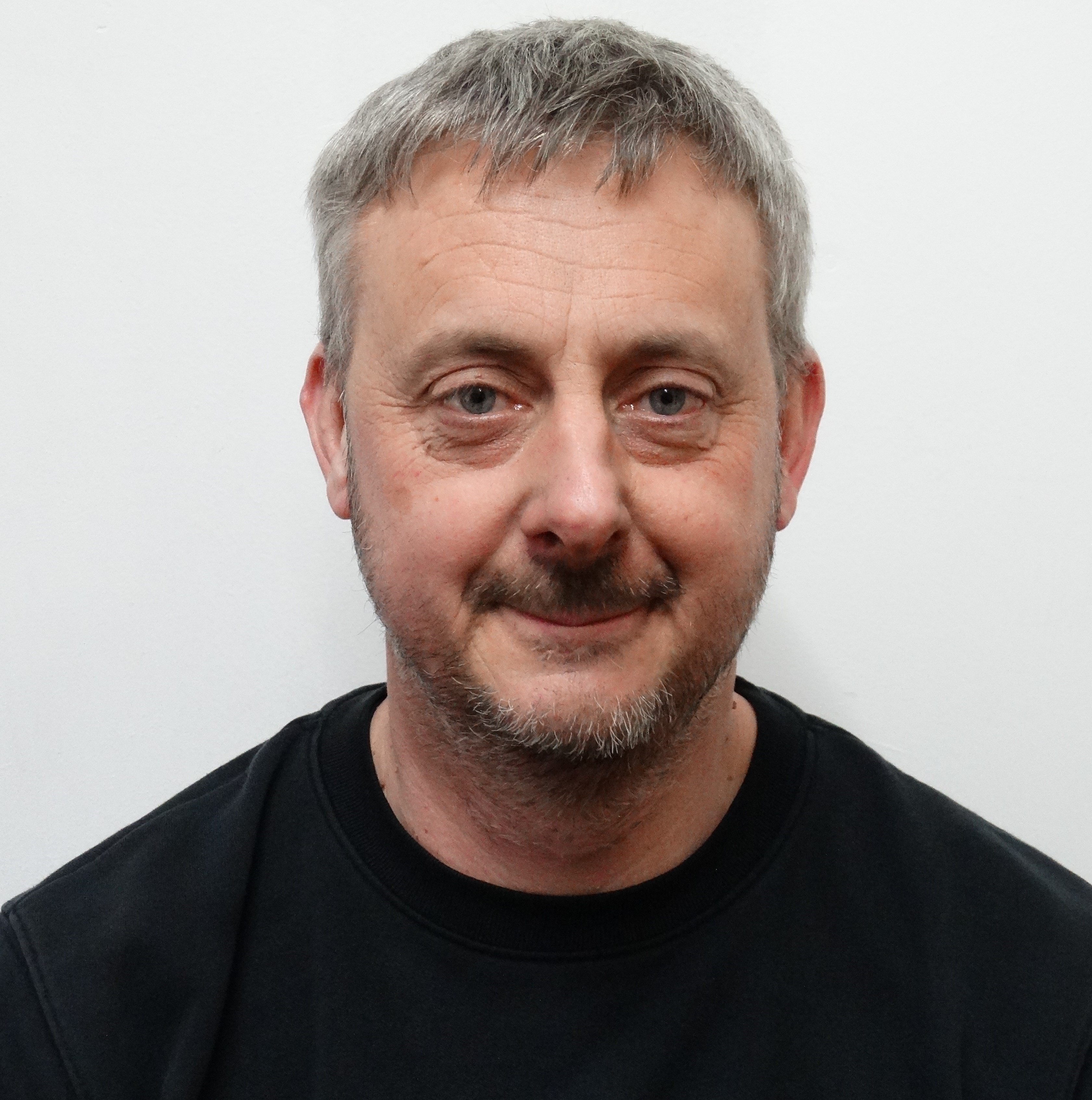 Simon Bowie
Mechanic & Recovery
I started in the motortrade back in 1988, serving my time in the Fiat garage in Perth. I moved to Aberdeen in 1991 and started working at ATS as an MOT tester, before spending time at the Fiat garage in Aberdeen and then Kirkhill Auto's. I then joined the AA and spent many years helping and assisting drivers around the North East of Scotland. After many, many years of pestering I finally gave in and joined the team at Albyn Garage in 2020. I have enjoyed getting back into the workshop, as well as still doing recoveries. I enjoy helping the apprentices, and the fact that each day is totally different! The fine pieces from the customers, and cuddles from Zack also help get us through the day!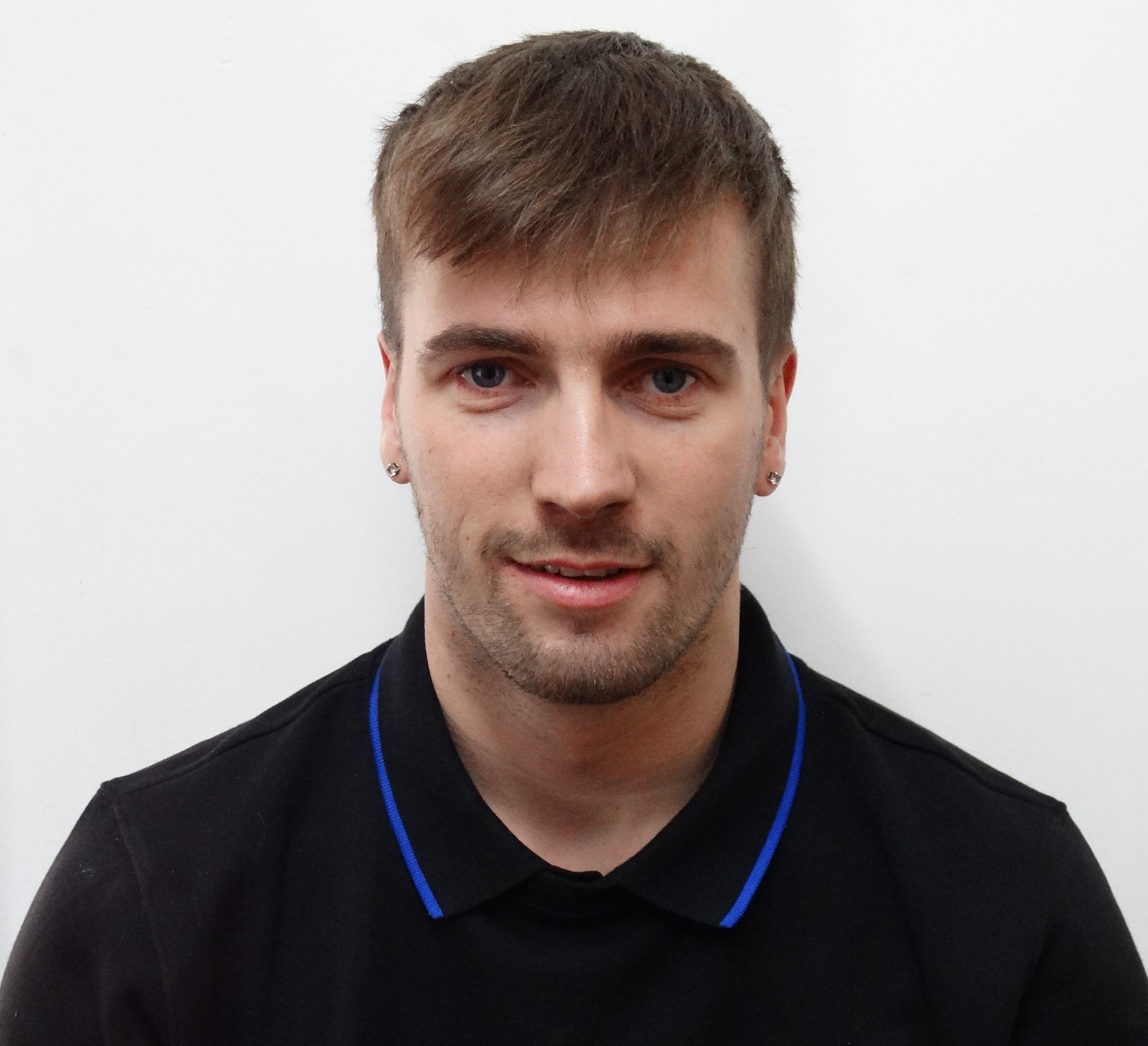 Liam McKenzie
Apprentice
I joined Albyn Garage in 2020, during the Covid pandemic as a mature apprentice. I have workshop experience, having worked in the oil and gas industry since I left school. However, with facing the constant redundancy merry go round of the oil and gas industry I decided I needed a career change which would provide me with a little more security. Thankfully Simon decided to give me a chance and I haven't looked back. I'm really enjoying learning all I can about cars, and working with different members of the team is great!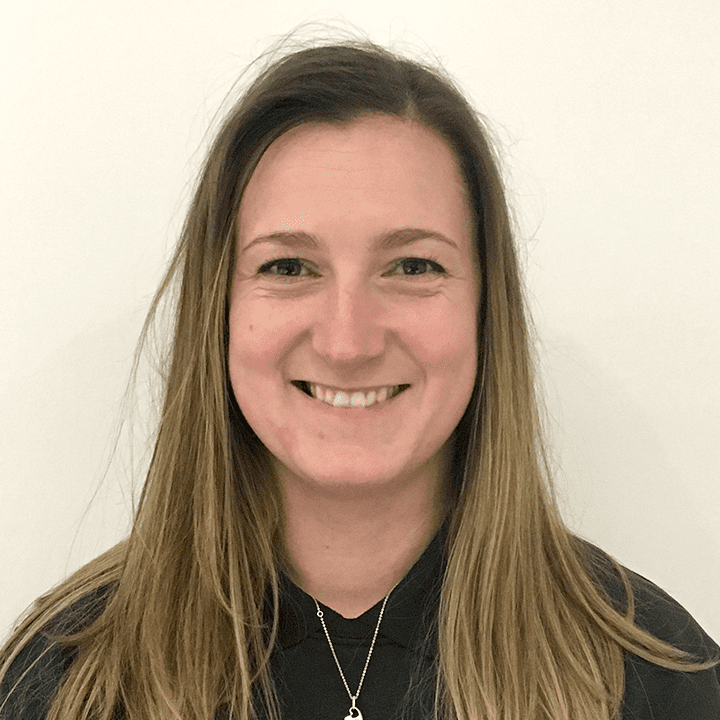 Hollie Hay
Office Manager
I started working part time at Albyn Garage a few years ago, and over the years with the increased work load I became a full time member of staff in 2015. Over my time here at Albyn Garage I have been slowly building up my knowledge on cars, the various types of repairs and servicing. With this ever increasing knowledge and my previous experience in customer service I thoroughly enjoy helping each and every one of our customers to the best of my abilities. We are extremely fortunate to have such a great clientele base, whom I am happy to go out of my way to help. An additional bonus is that quite a number of our customers are wonderful bakers, whose fine treats keep us going through our gruelling work schedule!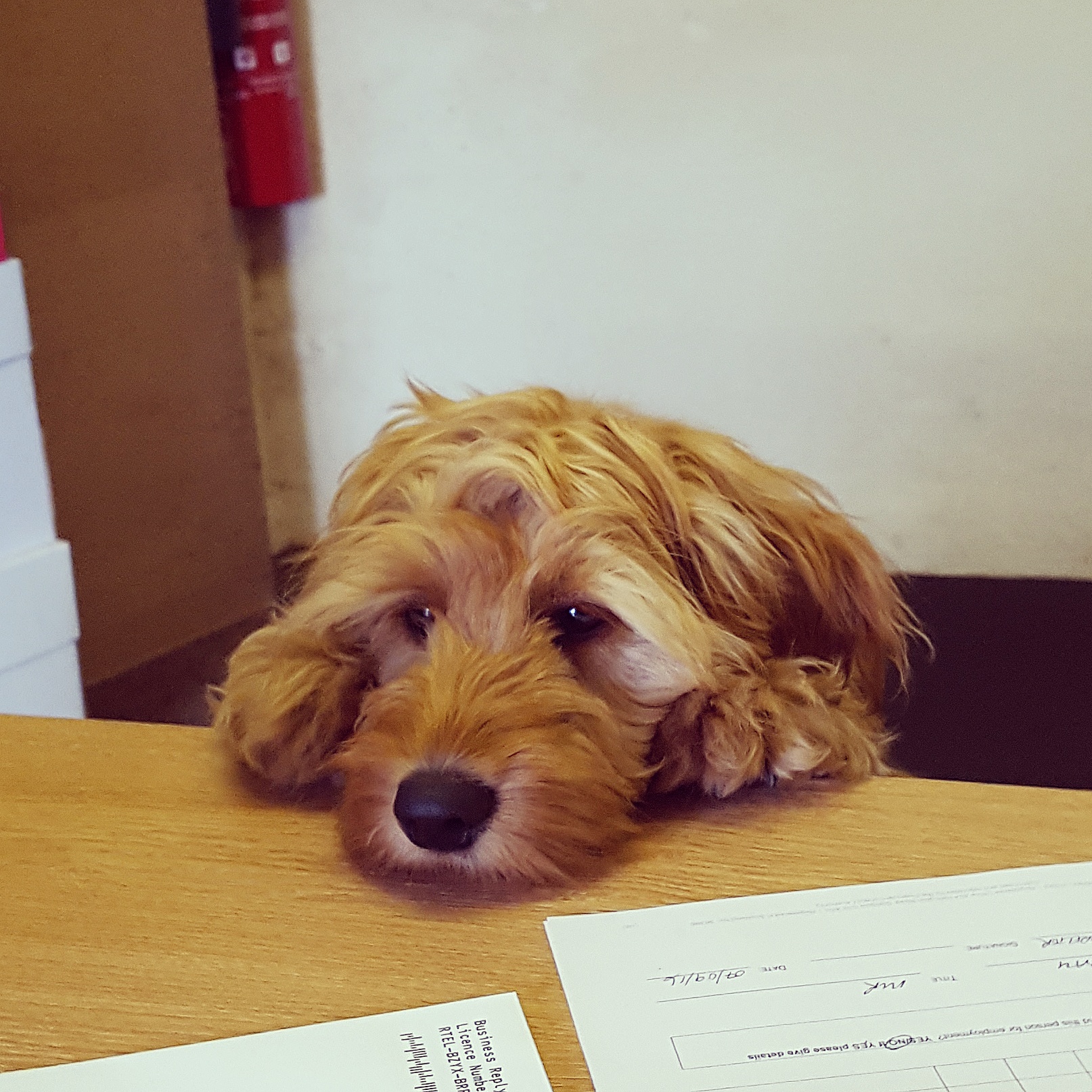 Evie
Office Dog
Who's a good girl? She is. She is also a Part-Timer! When Evie is at the garage she can usually be found sleeping under one of the desks! However, when she's not sleeping you will find her with her nose popped over the desk welcoming each customer, she is a very friendly pooch! If there are no customers to say hello to, Evie is happy to sit at the office door and keep a watchful eye over each of the mechanics. She is also excellent at providing a warm blanket whilst curled up in your lap, and retrieving dropped car parts from under the benches. If you can't find her in the office she will more than likely be in the bothy waiting for food to be 'accidentally' dropped 😉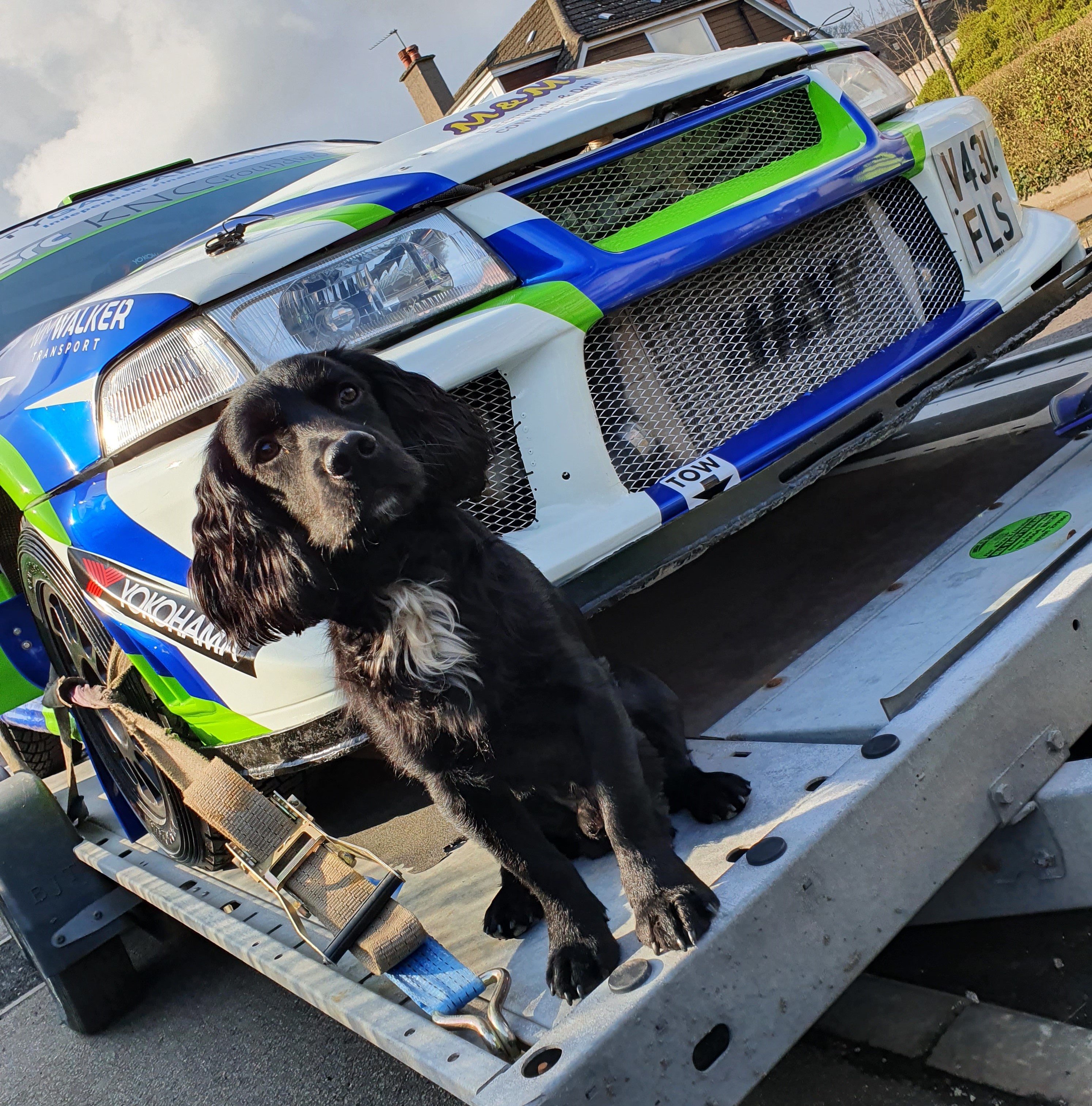 Zack!
Director of the Dog Unit!
Unlike his lazy counter part Evie – Zack puts in full shifts here at the garage everyday. Zack spends his day's upstairs in Hollie's office, either welcoming visitors with his super wiggle or sitting at the window keeping an eye on the comings and goings. He likes to do a sweep of the bothy and Rob's office at least once a day to do his bit and help with the cleaning!!