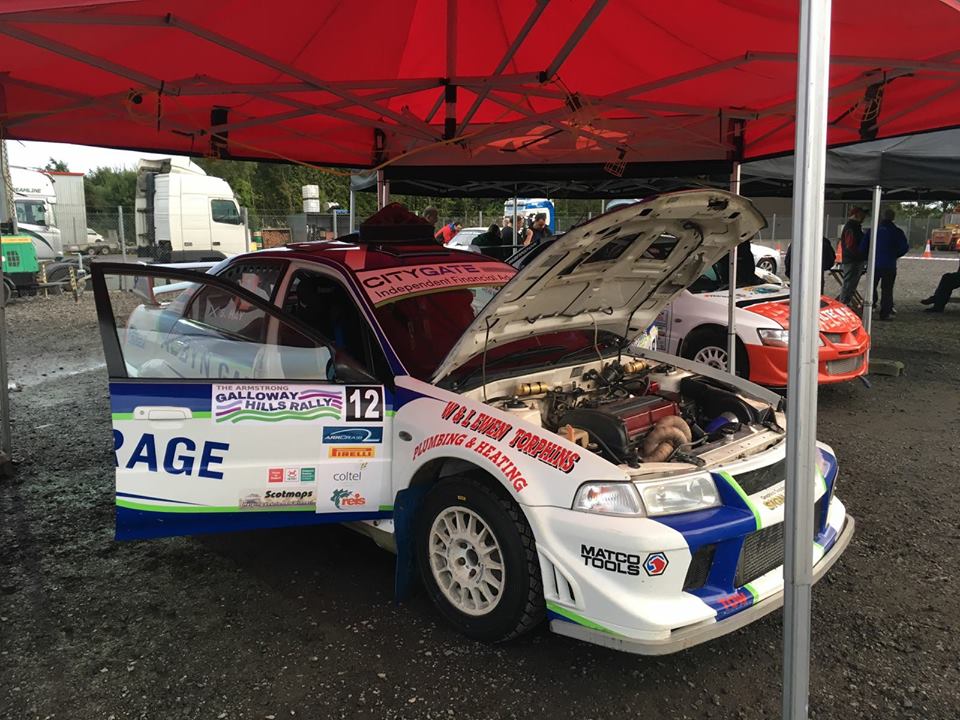 So the Final stage of this years SRC definietly one to watch – That was because going into there were ELEVEN championships still be won!
#TeamAlbyn went down hoping to steal the SRC challengers championship from Binnie, but they had to watch because Ian Wilson was still very much a contender!
#TeamAlbyn got down to Castle Douglas in one piece! It was a fair journey, but the boys got through scrutineering and had an early night as it was all to play for
#TeamAlbyn got up early and got some last minute prep in for the @Gallowayhills rally! The last round of the Scottish Rally Championship!! Start time was 9:12
Sadly it was bad news, the boys ended up in a ditch and were unable to finish the final stage!! Absolutely gutted for the boys, thankfully they are both ok.
Painful end to a unbelievable Season. The boys have developed so much compared to last year, but there's still a wee bit of room for improvement. Now it's time to give that poor old workhorse some tlc, and I mean the car not Calum
😉 Well done boys, absolute champions in our eyes!!! #TeamAlbyn