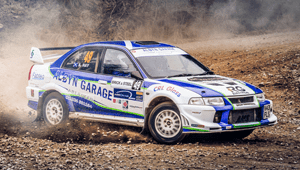 The Rally Season for 2017 has officially begun!! And what a start to the season!
The boys were all some what apprehensive as neither they nor the car had been out since Wales Rally GB back in Oct. After much preparation the boys and car were off up to Inverness to take part in this years Snowman Rally.
The day started well, with the sun shining the boys managed some fast times. Simon stated that he was going so fast that he can't remember half of the stages!! At service the car was checked over, and the boys even impressed themselves with their seeding, especially when they were up against some real challengers in David Bogie, Euan Thornburn and the boys in the WRC cars.
After all 5 stages were complete the boys ended 15th overall and 2nd in their class. An truely awe-inspiring result, the best they have had to date. Here is hoping they've set a trend for the season!!!!