What a great event Neil and the team at The 63 Car Club (Elgin) Ltd. put on at The McDonald and Munro Speyside Stages.
Simon Hay and Calum Jaffray did very well for their first rally in a few years, with a few setbacks before the weekend but still getting 4th in class and 24th o/a!
David Bogie & Barney Mitchell had a great run despite a fuelling issue and claimed 1st! With it also being David's 10th win at Speyside! Jock Armstrong & Cameron Fair coming in 2nd place, and Michael Binnie & Claire Mole coming in 3rd place!
Our local crews did very well at Speyside:
BMB Motorsport Bruce & Mike did very well despite a puncture in SS4 giving them a 1st in class and 7th o/a!
Scott McCombie Rallying Scott & Charley got off to a slow start but improved as the day went on, sadly with an engine misfire and transmission issue they couldn't improve too much but managed to get 8th in class and 21st o/a so well done to them!
John Wink Rallying John & Will pushed it to the limit all day and got a very well-deserved 2nd in class and 9th o/a!
Moates Offshore Ltd Mike & Gary had issues on Friday with a gearbox failure during scrutineering, thankfully we managed to replace the gearbox Friday night – they had a good run until midway where they lost power and ended up in disappointing 12th in class and 57th o/a!
Look forward to watching the time at the Beatson's Building Supplies Jim Clark Rally on 29th of May for the first tarmac rally of the year!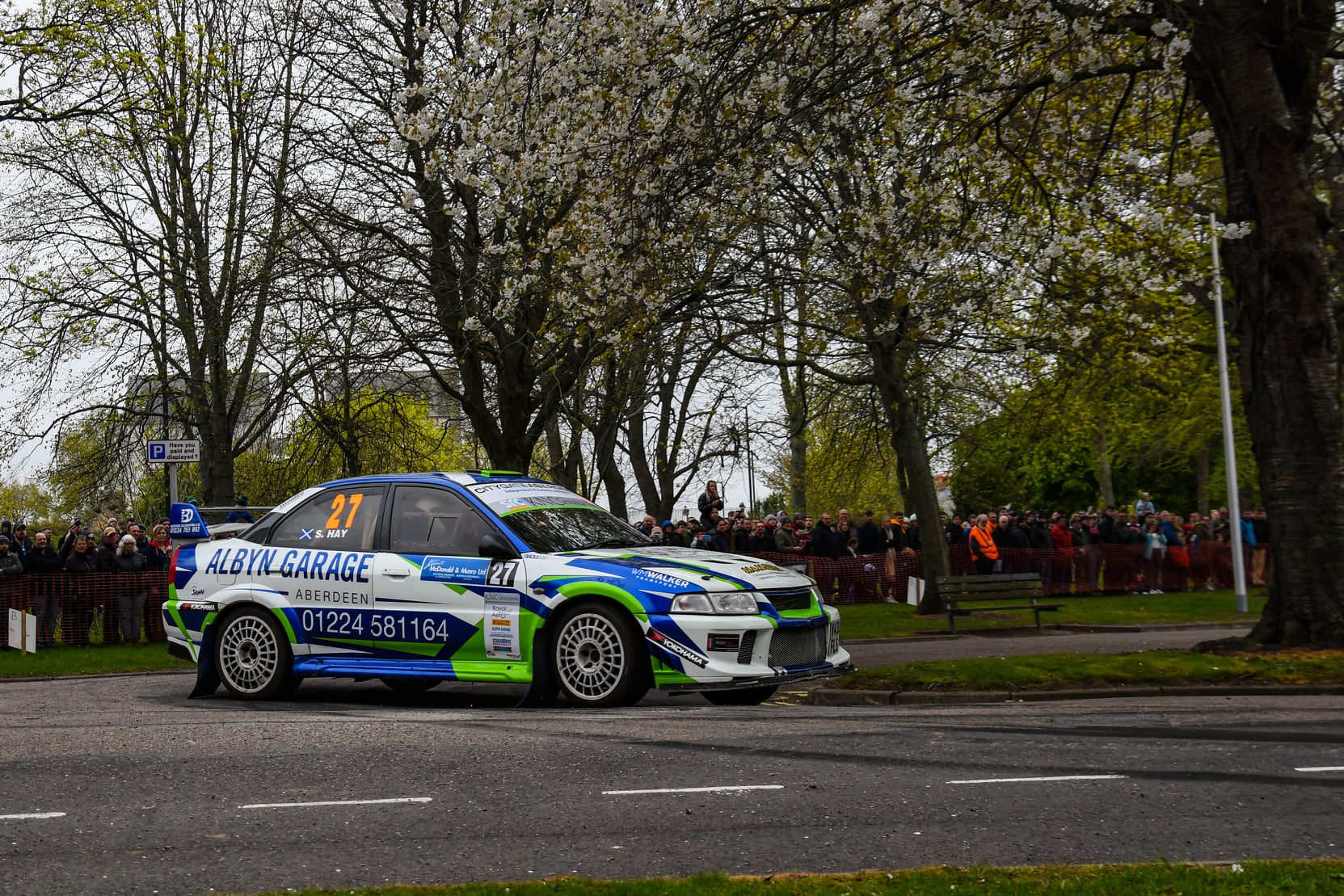 Alan Scott Photography